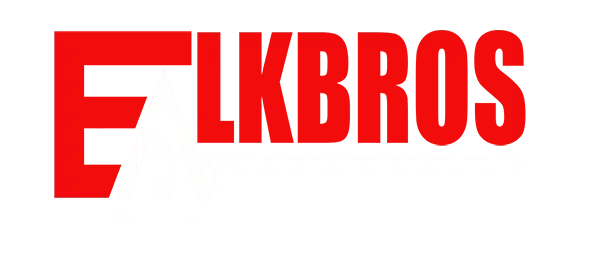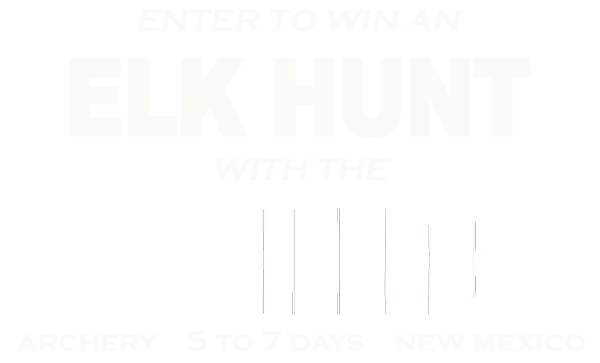 "HUNT WITH THE ELKBROS" TERMS AND CONDITIONS
NO PURCHASE NECESSARY TO ENTER OR WIN THIS PROMOTIONAL GIVEAWAY.
A PURCHASE, PAYMENT, SALES PRESENTATION OR CONTRIBUTION WILL NOT IMPROVE YOUR CHANCES OF WINNING.
VOID WHERE PROHIBITED.
HUNT WITH THE ELKBROS (the "Promotion") begins at 12:00:01 a.m. Mountain Time ("MT") on March 16th, 2023 and ends at 11:59:59 p.m. MT on May 9th, 2023 (the "Promotion Period").
PRODUCT RETURN/EXCHANGE/CANCELLATION POLICY
Items may not be returned or exchanged during the Hunt promotional period.
"HUNT WITH THE ELKBROS" RULES
Eligibility To Enter: Drifter Trailers, ElkBros Adventures LLC with ElkBros, Inc ("ElkBros") has teamed up for this promotion. This Hunt Promotion (the "Promotion") is open only to legal residents of the 50 United States and the District of Columbia and Canada* (excluding Quebec), who are 18 years of age or older and located in the U.S. or Canada at the time of entry. Winner must reply to email, text, or phone call within 30 days to claim prize. ElkBros LLC ("Administrator") and its respective partners, subsidiaries and affiliated companies, retailers, sales representatives, dealers, distributors, licensees and the advertising, fulfillment, judging and promotion agencies involved in the development and administration of this Promotion and each of their officers, directors, employees and agents (collectively, "Promotion Parties"), and their immediate family members (parent, child, sibling and spouse of each) and those living in the same households of each are not eligible to participate. By participating, you agree to these Official Rules and to the decisions of the Sponsor, which are final and binding in all respects. Void in any state not listed above and where prohibited by law, rule or regulation. All federal, state and local laws and regulations apply.
Promotion Period: The Promotion begins at 12:00 a.m. Mountain Standard Time on March 16th and ends at 11:59 p.m. Mountain Standard Time on may 9th, 2023 (the "Promotion Period").
HOW TO ENTER:
Online Entry: During the Promotion Period, go to the following website: https://elkbros.com/bluecollarelkacademy/#purchasecamp ("Website"). Entry for each purchase of a Subscription  to the Blue Collar Elk Hunting (BCEA) BaseCamp Online Course or for each BaseCamp Gift Card they purchase during the Promotion Period ("Purchase Entry"). Entrants must complete their purchase with all required information, and submit payment to ElkBros LLC. You will receive ONE ENTRY at the completion of each purchase. Only after original purchase of either the BCEA online course or the Basecamp Course Gift card, additional entries will be added for every $50 purchased in the ElkBros Gear Store (https://gear.elkbros.com). All entries will be automatically awarded.
No Purchase necessary, Mail-in Entry: To obtain one entry by mail-in entry, send a postcard or letter in a #10 business envelope with your contact information (first name, last name, home address, phone number, a good email address) and what you would do to pay it forward if you were to win the Hunt with the ElkBros Giveaway! ONLY ONE ENTRY WILL BE ACCEPTED PER PERSON. Send your postcard or letter to the following mailing address via First Class U.S. mail to:
ElkBros LLC
Attn: Hunt with the ElkBros
201 Lambert Hills Blvd
Cimarron, NM    87714
Mail-in Entry must be received by May 9th, 2023. Administrator is not responsible for lost or late entries.
Drawing: No purchase of any kind is necessary to enter or win. You have not yet won. On or between May 10th – 14th, 2023, in Cimarron, New Mexico, the Promotion Administrator will conduct a random drawing from among all eligible entries received during the entire Promotion Period.
The decisions of the Sponsor are final and binding in all matters relating to this Giveaway. The potential winner will be notified via e-mail or telephone, at the e-mail or telephone number provided by the participant, on or between May10th – May 20th , 2023.
Winner notification: The potential prize winners will be notified by email and/or phone immediately following winner selection or as soon as reasonably practicable. Potential winners will have Four (4) days to respond to winning notification before forfeiting their prize. The potential winner will be sent an Affidavit of Eligibility/Liability Release via email. All forms must be completed, signed, and returned to Administrator within Four (4) days of date of issuance. Potential winner becomes the "Winner" only after verification of eligibility by Sponsor. If such potential winner cannot be contacted within a reasonable time period, if the potential winner is ineligible, if any notification is returned undeliverable, or if the potential winner otherwise fails to fully comply with these Official Rules, he/she will forfeit that prize and an alternate winner will be selected from among all remaining entries for that drawing.
Grand Prize Winner: Winner must accept prize in its entirety and any merchandise prize "as is" or he/she will forfeit all rights to prize and an alternate winner will be selected at random.. Winner must have a valid U.S. driver's license. Winner will be responsible for all federal, state & local income & sales taxes, insurance, licensing, registration & title fees, any options not included & expenses associated with claiming or picking up prizes. 
For all other prize package winners: All prize details are at Sponsor's sole discretion. Prize options offered may vary in various creative presentations throughout the life of the Sweepstakes. At Sponsor's sole discretion a cash option may be awarded in lieu of a merchandise prize. If cash value is offered to a winner, prize will be payable in the form of a corporate check. Except for those designated otherwise, prizes are not transferable and no substitution by any winner is permitted. Sponsor has the option to substitute any or all portions of a prize with one or more prizes of equal or extra ARV. State and local laws, restrictions and regulations may limit or prohibit the sale, prize distribution, or use of certain prizes. No advertised item is intended for prize distribution or sale in those states or in those areas where such item is prohibited by law. Mention of a product or service in advertisement or text does not mean it has been tested or approved by Sponsor. Each winner acknowledges the Released Parties (as defined herein) do not make, nor are in any manner responsible for any warranty, representations, expressed or implied, in fact or in law, relative to the quality, conditions, fitness or merchantability of any aspect of prize, except that prize will be subject to the manufacturer's stated warranty, if any.
Giveaway prize, Estimated Retail Value ("ERV") & Odds of winning: One (1) Grand Prize:  No substitution, cash redemption or transfer of prize is permitted except at Administrator's sole discretion. If prize, or any portion thereof cannot be awarded for any reason, Administrator, in its sole discretion, reserves the right to substitute a prize of equal or greater value. All federal, state, provincial and local taxes, and all other costs associated with acceptance or use of the prize, are the sole responsibility of the winner. Administrator will determine all detail of the Promotion prize including, but not limited to, dates and location. Arrangements for delivery of prize will be made after winner is validated and confirmed.
Odds of winning this or any other Promotional prize depend on the number of entries received by Administrator. At the discretion of Administrator, unclaimed prizes will result in either a redraw or may not be awarded. Limit: One prize per person or household.
Promotion General Rules: By participating in this Promotion, you (i) agree to be bound by these official rules, including all eligibility requirements, and (ii) agree to be bound by the decisions of Administrator, which are final and binding in all matters relating to the Promotion. All federal, state and local laws apply. All potential winners (and/or their parent/legal guardian if a minor) will each be notified by telephone, email, or direct message on social media and may be required to show proof of identity. The return of any notification as undeliverable or failure to respond within 7 days to such notices or return any documents in a timely manner or if a potential winner is found to be ineligible or not in compliance with these Official Rules, as determined by the Administrator, may result in disqualification and an alternate winner may be chosen. By participating, participants agree to release, discharge and hold harmless Administrator and Promotion Parties from and against any and all actions, causes of action, suits, debts, dues, sums of money, accounts, reckonings, bonds, bills, specialties, covenants, contracts, controversies, agreements, promises, variances, trespasses, lost profits, indirect or direct damages, consequential damages, incidental damages, punitive or exemplary damages, judgments, extent, executions, claims and demands whatsoever, in law, admiralty or equity, whether known or unknown, foreseen or unforeseen, associated with this Promotion or acceptance, use or misuse of any prize received in this Promotion, including property damage, personal injury, or death. In order to receive the prize, each potential winner will be required to complete an Affidavit of Eligibility and Release of Liability. Promotion Parties are not responsible for any typographical or other error in the printing of the offer or administration of the Promotion or inability to implement the Promotion or award the prizes as contemplated herein due to any event beyond its control, including delays or interruptions caused by acts of God, acts of war, natural disasters, weather, utility outages, acts of terrorism or any federal, state, or local government law, order, or regulation, order of any court or regulator. Acceptance of prize constitutes permission for the Sponsor and its agencies to use winners' names and likenesses for purposes of advertising and publicity without further compensation, unless prohibited by law. By participating in this Promotion, participants agree to be bound by the Official Rules and decisions of the Administrator, which shall be final in all matters relating to the Promotion. The winner bears all risk of loss or damage. Neither Administrator nor Promotion Parties are responsible for lost, late, misdirected, stolen, illegible, inaccurate, damaged, incomplete, non-delivered or postage-due mail; or for printing, distribution or production errors or for technical, hardware, software, or telephone malfunctions of any kind, lost or unavailable network connections, or failed, incorrect, incomplete, inaccurate, garbled or delayed electronic communications caused by the user or by any of the equipment or programming associated with or utilized in this Promotion, or by any human, or other error, which may occur in this Promotion. If, in the Administrator's sole opinion, there is any suspected or actual evidence of tampering with any portion of the Promotion or Website or if technical difficulties compromise the integrity of the Promotion, the Administrator reserves the right to void suspect entries and/or modify and/or terminate the Promotion and/or conduct a random drawing to award the prizes using all known eligible non-suspect entries received. The Administrator reserves the right to disqualify any individual who tampers with the Promotion or Website or acts in a disruptive or unfair manner. In the event of a dispute regarding the identity of the person submitting an entry, entries will be declared by the person's name submitted at time of entry. Winner is solely responsible for all taxes on prize and other expenses not specifically set forth herein, including but not limited to registration, sales tax, license fees, insurance, and optional equipment, and all other unspecified costs associated with claiming, registering and/or using the corresponding prize. Winners acknowledge the Administrator and the Promotion Parties do not make, nor are in any manner responsible for any warranty, representations, expressed or implied, in fact or in law, relative to the quality, conditions, fitness or merchantability of any aspect of any prize, except that prizes will be subject to the corresponding manufacturer's stated warranty, if any.
Choice of Law and Jurisdiction: This Promotion is offered only in the United States and Canada (excluding Quebec) and is governed by the laws of the State of New Mexico. By entering, entrants irrevocably consent to the sole and exclusive jurisdiction of the courts of the State of New Mexico located in the county of Colfax for any action, suit or proceeding arising out of or relating to this Promotion.
Privacy & Security Policy: The personal information collected through this Promotion is subject to Administrator's Privacy & Security Policy here. By entering this Promotion, you agree to the use of your personal information as described in the above Privacy Policy.
Waiver: Any and all disputes, claims, and causes of action arising out of or in connection with this Promotion, shall be resolved individually, without resort to any form of class action. ANY CLAIMS, JUDGMENTS AND/OR AWARDS SHALL BE LIMITED TO THE ACTUAL OUT-OF-POCKET COSTS ASSOCIATED WITH ENTERING THIS PROMOTION. ENTRANT HEREBY WAIVES ANY RIGHTS OR CLAIMS TO ATTORNEY'S FEES, INDIRECT, SPECIAL, PUNITIVE, INCIDENTAL OR CONSEQUENTIAL DAMAGES OF ENTRANT, WHETHER FORESEEABLE OR NOT AND WHETHER BASED ON NEGLIGENCE OR OTHERWISE.
Winners' List:  We will announce the winners via email and our social media channels – Winner will receive Grand Prize and must be available for the Hunt in New Mexico for five to seven days within the period of September 17th to the 23rd, 2023. The hunt dates within that period are not able to be altered, changed, or postponed. If the winner is not able to go on those dates, a new winner will be selected.
All trademarks used herein are the property of their respective owners. Manufacturers of the prizes offered in this Promotion do not sponsor or endorse this Promotion and are not affiliated with the Sponsor or Administrator in any way.
Sponsor: The Sponsor of the Giveaway is ElkBros Inc, 201 Lambert Hills Blvd, Cimarron, New Mexico, 887714, USA.
This promotion is in no way sponsored, endorsed or administered by, or associated with Facebook, Twitter, Youtube, Pinterest, LinkedIn or Google. You understand that you are providing your information to the owner of this giveaway and not to Facebook, Twitter, Youtube, Pinterest, LinkedIn or Google.