Experience an ElkBros Adventures Coached Hunt!

ElkBros Coaches with you during the hunt.
Personal Coaching by the ElkBros "Success Squad" months prior to the hunt.
Identify possible failure points before they happen & gain decades of priceless DIY experience.
Learn calling, positioning, finding elk, scouting, gear, fitness, shot placement, shooting performance and MORE!
AN ELK HUNT EXPERIENCE LIKE NO OTHER.
Imagine having 1-on-1 access to decades of successful elk hunting knowledge and experience that's being shared and coached while getting to put it into action on an actual hunt. Chasing elk in the incredible mountains of New Mexico!
Hunt Preparation like no other!
An ElkBros coached hunt is about being on a hunt with everything that you would use on your own if DIY.  Your hunt system, your camp system, your own transportation, communications and navigation system while in the field with your coach in a one on one situation to help you identify and overcome possible failure points without having to find out the hard way.
A Learning Experience like no other!
Our hunts are about giving you the tools and helping you run with it. Empowering you to make and understand decisions. To learn and use specialized skills. To help you become  a more knowledgeable, capable, effective and confident and successful DIY elk hunter!
Your Success Squad Experience... like no other!
Prior to a hunt with our ElkBros Certified Coaches, every client receives a 1-year subscription to our BaseCamp Online Course and is contacted personally by our ElkBros Success Squad months prior to the hunt for online sessions to prepare them in Calling & Closing, Equipment Set-Ups, Shooting Prep, Failure Point Mitigation and Physical Preparation.
This is hunt training LIKE NO OTHER so our hunters hit the ground running.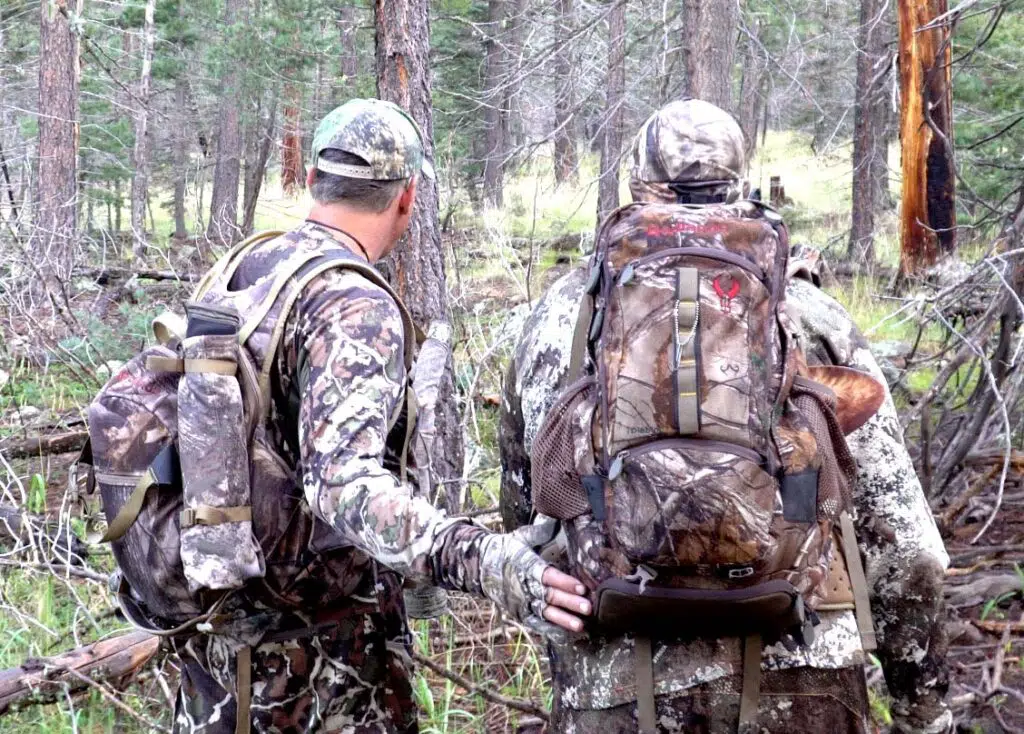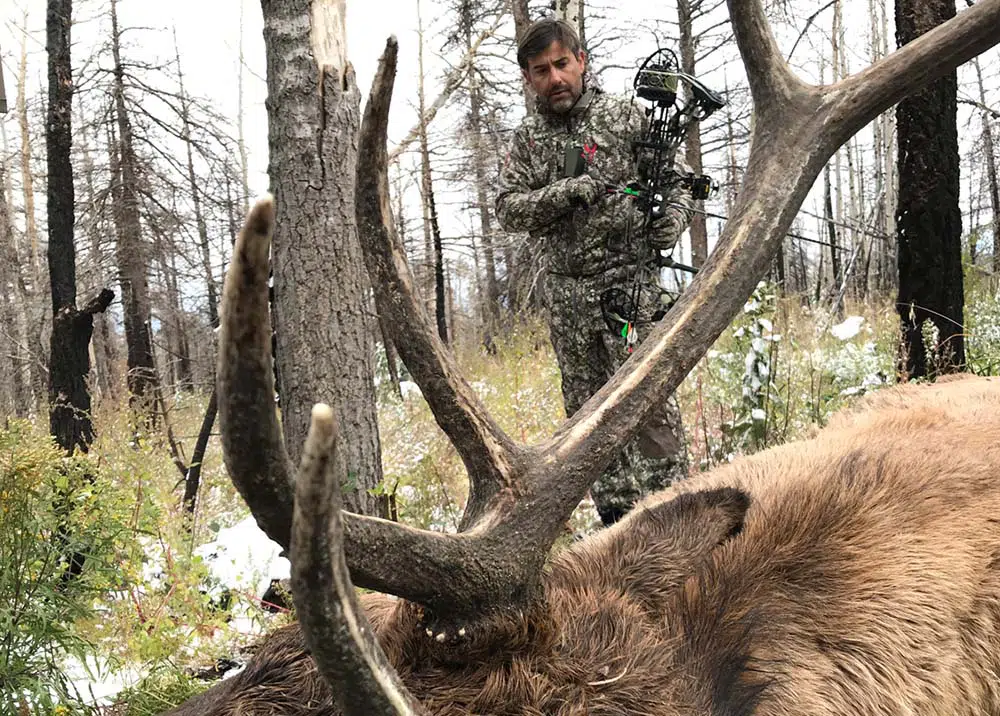 Meet Your 2023 Hunt Coaching Staff... like no other!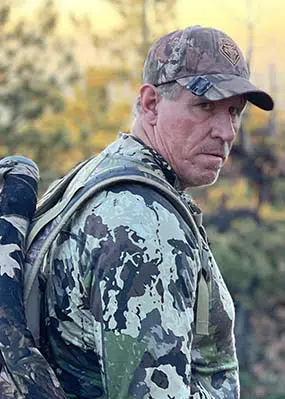 Professional Elk Guide, Creator of the Blue Collar Elk Academy with 40 years of elk hunting.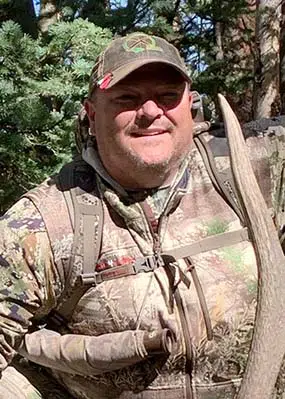 Host of Blue Collar Elk Hunting Podcast and has taken an elk 9 years straight with his bow.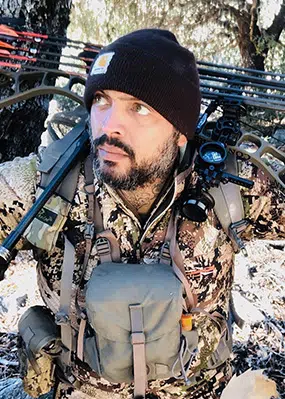 Host of Western Contours Podcast, avid elk hunter, archery and outdoor adventure gear guru.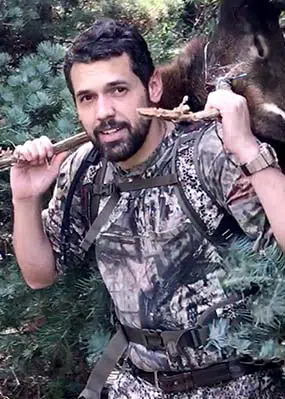 Disputed leader of the Venezuelan Mafia. Founding member of ElkBros and Archery set-up mastermind.
Read the info & Complete Application Form below.
Actual Dates TBD. This is a limited opportunity hunt with only 4 openings. Hunters have to at least be 15 years old. Currently only one Youth Hunter accepted per camp. All youth hunters will be interviewed before acceptance and must have a parent participate in the process.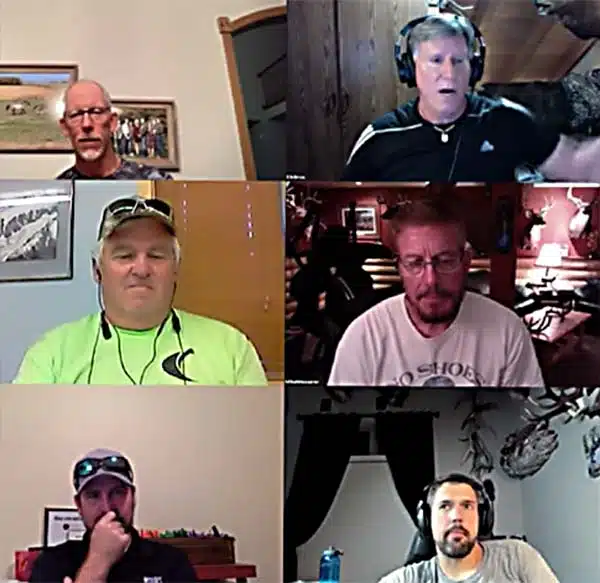 Your coaching prep and training will start before you ever step a foot on the mountain. First, you will receive our ElkBros Suggested Lists & Prep Sheets for gear, camp needs, physical prep, shooting prep, best practices and typical routines.You will then be contacted by our "Success Squad" to begin your weekly online training sessions in all aspects of the upcoming hunt.
1)Physical Conditioning, 2)Archery Setup, 3)Identifying and overcoming your possible Failure Points, 4)Gear check for 2024 & Beyond, 5)Shooting Proficiency, 6)Finding Elk, Locating, Calling and Set-up.
The moment you get to camp and get settled in, the "Boots on the Ground" training begins! Each hunter will also have one of the ElkBros trained coaches with them throughout the hunt. This is an elk hunt experience like no other!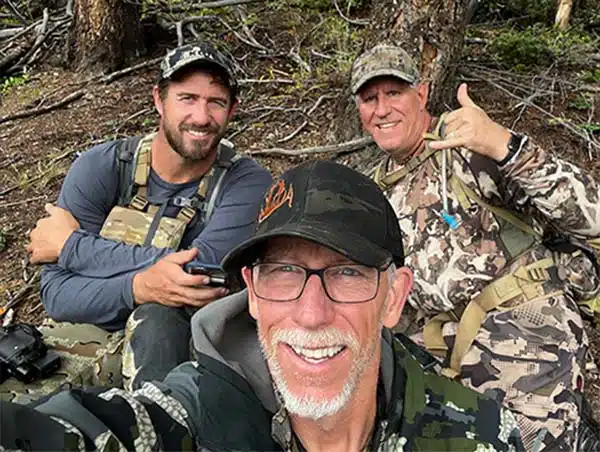 Unit Wide Elk Tag (Coached hunt is 5 days, with additional 5 days of hunting possible)
An ElkBros Coach with you throughout the coached hunt. (Tips are allowed and appreciated if deserved)
Food, drinks, snacks and one cooked meal a day. If you have special dietary needs, you are responsible for bringing your own food.
Pre-Hunt Training & Preparation by our ElkBros Success Squad.
One year subscription to the Blue Collar Elk Hunting's BaseCamp Online Training Course.
"ElkBros Only" discount codes for materials, training, equipment & gear.

Required elk license ($782 for High Demand Hunt), small game license($65), HMAV & Habitat Stamps ($14)
Personal hunting gear, sleep system & tent, travel & hunt transportation.
Meat processing, taxidermy, shipping of meat, cape & gratuities.

To be determined. Hunters will be notified and prepared during training prior to the hunt.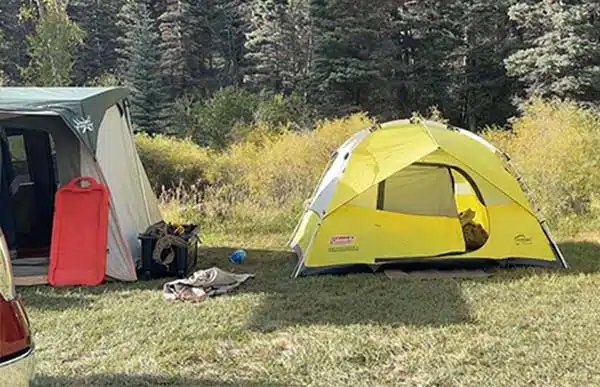 Prepare for Primitive conditions. We will have a basecamp on private property with a common area. Hunters need to bring their own tent or truck camper and any snacks or drinks that you prefer over what is supplied. Temporary spike camps may be used and will be prepared for in your training. 
Frequently Asked Questions...
1- When will we know how many hunter openings there will be? There are four openings for the hunt and all spots have been filled.
2- How are positions be filled? On a first come first serve basis. We will contact the number of hunt applicants that we have openings for in the order that applications are received. A hunt opening is not "booked" until a 50% deposit is paid by check or money order within 7 calendar days. If anyone in the first group does not meet the deposit, we will then contact those next in the application line.
3- When is final payment due? You may pay at anytime, but the payment deadline is August 18th, 2023. 
4- Is my deposit refundable? Deposits are non-refundable if a replacement hunter cannot be found to fill the opened spot, or the hunt is less than 30 days out when you cancel.
5- Can I have a guest? Absolutely. This is a chance for you and a partner to learn together. Since we are providing food and snacks, drinks, etc, there is an additional $200 fee for your guest to be added into the total hunt cost.
7- Will I be contacted on what to bring and needs? Absolutely. You will be contacted by our ElkBros "Success Squad" on various aspects of the hunt as well as given ElkBros "Suggested" lists.
We will book hunters for the late September Coached Hunt on a first come first serve basis. The hunt application below is is for showing interest. Interested hunters will be contacted in the order of received applications. Applications do not require a deposit. 
The hunt is not booked until a 50% deposit is collected. Final payment is due 30 days prior to the hunt. Deposits are non-refundable if a replacement hunter cannot be found to fill the opened spot, or the hunt is less than 30 days out when you cancel.
Once we confirm tag availability, we will contact hunt applicants for booking in the order that we receive the completed Hunt Application Form below.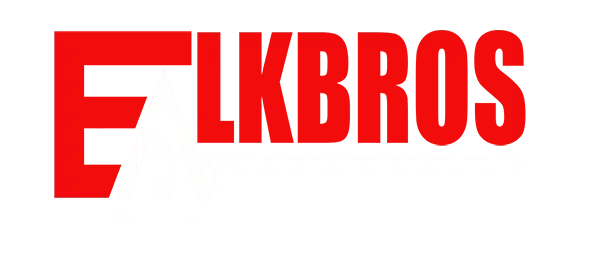 2024 HUNT APPICATION FORM
*** You MUST complete ALL fields or an error will occur.***
ElkBros Adventures operates under permit from the Carson National Forest 
ElkBros Adventures does not discriminate by segregation or otherwise against any person on the basis of race, color, sex (in educational activities), national origin, age or disability, by curtailing or by refusing to furnish accommodations, facilities, services, or use privileges offered to the public generally and that the holder and employees shall comply with the provisions of Title VI of the Civil Rights Act of 1964, as amended, section 504 of the Rehabilitation Act of 1973, as amended, Title IX of the Education Amendments, and the Age Discrimination Act of 1975.